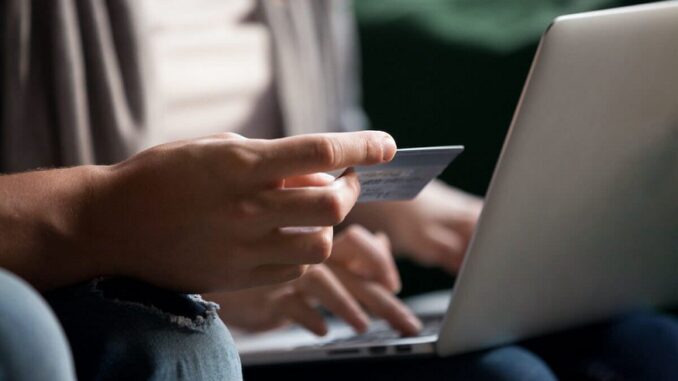 Whilst the global pandemic undoubtedly increased the use of credit and debit cards as more people shopped online, the trend is quite likely to continue. Research indicates that since 2014, the number of online shoppers has steadily increased, rising from 1,32 billion to 2,14 billion in 2021.
Whether you run an e-commerce website or sell services online, the business will have to adopt digital card processing systems. In that regard, here's a list of prerequisites for processing credit card transactions:
Point of sale system: A point-of-sale system (POS) manages every aspect of your retail business – ringing up sales, accepting payments, managing inventory, organizing reports, and more. Thus, it is advisable to familiarize yourself with the key features to look for in a POS system if you don't already own one.
Payment processor: POS systems allow you to manage your store and accept payments. Payment processors allow you to accept payments other than cash. However, depending on your POS and payment processor, integration may or may not be possible.
Merchant account: Merchant accounts are bank accounts that allow you to accept credit (and debit) card payments.
Payment terminal: Payment terminals are the hardware that process debit and credit card payments, as well as virtual wallet payments. Further, the payment processor with which you work should be able to handle the terminal you install. It is safer to purchase hardware directly from your processor for ease of use.
Processing Credit Card Payments
Pick your point of sale (POS) system: Picking the right point-of-sale system should be your top priority, as it powers your entire business. There may be an in-house integrated payment processing solution available from your POS provider. Such a solution would be ideal and save you time each day. To qualify for a merchant account at this point, you'll also need to sign up for an all-in-one integrated POS and payment processing solution that can be provided by any bank. To begin selling, you will need to choose a payment processor.
Pick the right payment processor: In case your POS system is directly integrated with your payment processor, you can skip to the point. You may have to shop around for the best payment service if you don't opt for an integrated payment processor. Nonetheless, make sure you do not fall victim to a plan that has a lot of hidden fees.
Obtain equipment that is compatible with the payment processor: This is your final step. The payment processor should recommend hardware you can purchase from them directly or a partner. It is not recommended to use unsupported card readers with a payment processor. In any case, this system may as well be prone to security concerns or simply not work.
To Conclude
Accordingly, here are a few tips on how to choose the right credit card processing solution:
Choose a credit card processor based on extensive research. You may need to look for customer reviews and ratings online and reach out to business owners in your industry to learn about which companies they use.
Choose a company that offers reasonable processing fees. A company that offers credit card processing and merchant accounts will help build your company's credit history by reporting your company's credit repayment history to a major business credit reporting agency.
Ensure the company is easily accessible if you run into problems. Ideally, it is best to select a company that provides consistent customer support.
Accepting credit and debit payments will come at a cost, but it's most likely a cost you can't ignore. Take the time to research your options and ensure that the business and your customers receive the best possible service.