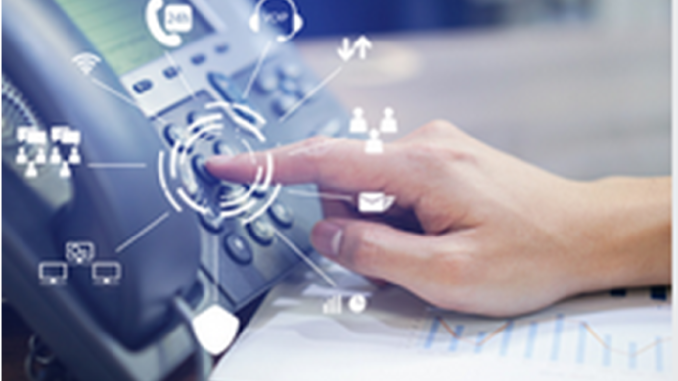 As small companies adapt and expand to the current climate, the ability to scale up or down rapidly becomes a necessity. For example, adding new staff allows the business to change its phone system to meet the need for additional lines. Because of the setup and maintenance costs, the need for hardware on-site and dependency on IT support makes things more difficult to achieve using conventional on-site telephony systems.
A cloud based telephone system allows small businesses to handle contact services in a more streamlined and active way. The following points outline the advantages that small businesses would gain from moving from conventional PBX systems to cloud based VoIP phone system.
Performance and Time Management
Web-based customer portals allow IT employees to more effectively manage their systems. This complete access to a customer's system and account helps them to spend less time on project management and concentrate more on work that contributes to the bottom line, with insight into the implementation, service setup, trouble tickets, training, billing and call analytics. Cloud solutions can also be seamlessly combined with other cloud-based software, providing mobile workers with access to all the features and functionality they need to operate just as effectively as if they were in the office.
Business Continuity
Working with a cloud based telephone system enables companies to stay linked to their customers, regardless of the environment. External factors such as the current global situation, extreme weather or other difficulties that could keep workers from getting to the office are likely to not impact a cloud-based communications system. Businesses can maintain a stable and consistent presence with a cloud-based framework and access the instruments required to keep things going smoothly.
Improved Customer Service
Businesses can easily guide calls to different departments and even build greetings specific to a given department with the Virtual Receptionist. An organisation might, for example, set up a holiday greeting in advance (through the administrative portal) and pre-set it to return to a non-holiday greeting on a given date. It may also incorporate an on-hold message about special deals or questionsthat are often asked in a self-help section.
Easily Added New Service Features
Some organisations can add premium calling features during busy seasons to improve call-taking productivity and optimise staffing. For example, change the number of team members or the sequence they are called in a group. Call Queues provide callers with an 'interactive waiting room' that helps organisations to tailor the on-hold experience and control the amount of calls better. Both help to eliminate voicemails, missed calls and busy signals, allowing as many callers to be serviced as possible.
Cost Savings
Another advantage of the cloud based phone service is cost savings. Compared to a conventional framework, shifting telecommunications off PBX networks and to the cloud can be less costly compared to monthly service rates, helping to minimise costs and, eventually, improve profitability.