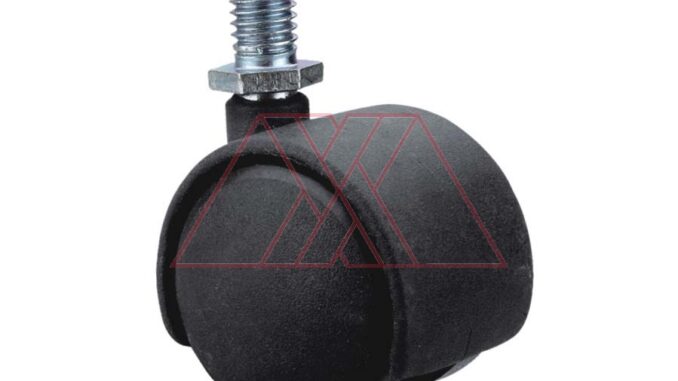 There are many types of casters on the market, and this complete guide will help you find the perfect one for your needs. There are two broad types: plate-mount and stem-mount. Plate-mount casters are mounted by four bolts through a thick plate, while stem-mount casters are named for their narrow stem that fits into a hole or sleeve.
Sizes
There are many types of casters. Selecting the right type depends on the application. To determine the correct size, take measurements of the area where you plan to use casters. For example, if you are replacing your casters, you may want to measure the size of the top plate. In addition, you should also consider the amount of weight that the casters will carry. In addition to their size, wheels also come in many different materials. While caster wheels are commonly made of plastic, you can find metal or polyurethane wheels. Choose heavy-duty
industrial wheels
with a load rating of 200-300 lbs. A small wheel diameter is sufficient for most applications, but if you are using the casters frequently or on a high pile carpet, you may want to choose larger wheels.
Shapes
What Are the Different Shapes of Casters? Casters are wheels attached to the bottom of a larger object and allow the thing to move. Casters are commonly used on shopping carts, office chairs, toy wagons, hospital beds, etc. Heavy-duty casters are used in platform trucks, assemblies, tow lines, etc. Some casters are mounted on pivots and automatically align themselves to the direction of travel. The most common ones are mounted on plates. Plates are flat metal pieces with holes for mounting. Plates vary in size depending on the caster's load capacity. For example, light-duty casters typically have smaller top plates, whereas heavy-duty casters have larger ones. The other caster type is mounted on stems, categorized into the grip, thread, and expanding.
Locking systems
A locking system for different types of casters prevents unwanted back and forth movements. Conventional casters are designed to swivel and roll freely, but a locking system is necessary in some applications. For example, a workbench on casters can roll downhill without the locking system. However, a locking system will help prevent such movements by locking the wheels. A total lock caster is a locking device that secures the wheel as it swivels. It prevents the caster from moving while providing a firmer foundation. A directional lock caster is an excellent option for hospital bed mobility because it can be rotated to a specific position. These systems can be easily operated from either side of the hospital bed. It is also an essential feature for a swivel caster because the swivel is designed for smooth tracking down long corridors.
Durability
Manufacturers have created performance standards for casters and wheels to help users decide which caster is right for them. For example, the ICWM (Institute of Caster and Wheel Manufacturers) developed the ANSI ICWM: 2012 Performance Standard for Casters and Wheels, a common reference point for evaluating casters and wheels. Here are the critical components of an ICWM-certified caster. Stainless steel casters are an excellent choice for many applications.
S304 stainless steel
is strong and durable and offers light and medium-duty models and chair and road casters. Additionally, the company also produces pneumatic and medical composite casters.