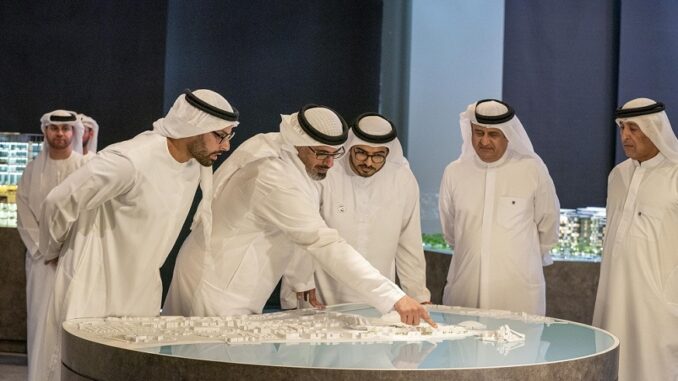 Abu Dhabi is the second biggest city in terms of population in the United Arab Emirates, behind Dubai. It is quickly catching up in terms of popularity too. Abu Dhabi is arguably one of the biggest up-and-coming areas in the UAE, designed with both residents and tourists in mind and as such new projects are continually appearing all over the city; read on for a breakdown of the new projects to watch out for this year.
Saadiyat Grove
Saadiyat Grove is a recent development by Aldar designed to revolutionise the way people shop, play, work, and stay. The development itself prioritises inclusivity and community, and it is compromised of residential addresses, leisure facilities, retail premises and businesses too.
Eastern Mangroves
Eastern Mangroves is another new development, this time designed as a retail and entertainment hub. It will be comprised of a series of leisure pursuits, restaurants, a grocery store and a hotel and spa. It will also boast a promenade and a marina too.
Yas Mall
Yas Mall is another recent development which is home to a huge range of stores as well as a huge cineplex and a family entertainment zone. Yas Mall is another on the list of truly superb malls offered by the UAE.
Al Jurf
Al Jurf stretches between Abu Dhabi and Dubai. The project itself aims to be completed by the middle of next year. The development itself is designed to be residential, to build a self-contained suburb. It will be comprised of homes, schools, parks, stores, restaurants, heritage sites and boutique hotels.
Reem Hills
Reem Hills is a new development on Reem Island. The man-made hill is designed to provide residents with more rich greenery. The development itself will feature the hill as well as providing access to a number of other amenities like the beach, schools, parks, stores, a mosque and a community centre.
Reem Mall
Reem Hills isn't the only development on Reem Island; Reem Mall is another new project. Reem Island is already home to a mall, but Reem Mall is designed to be next-level, housing over four hundred stores. It will house everything that residents need to negate the requirement for them to leave the island.
Midfield Terminal
The Midfield Terminal is set to be opened soon, and the structure has already made its mark on Abu Dhabi's skyline. The terminal itself is huge, and once it is opened, it will be able to process almost ten thousand travellers an hour.
Al Qana
Al Qana is one of Abu Dhabi's newest waterfront developments. It has already been partially opened to the public. The development is geared towards entertainment with a huge aquarium, adventure centre and an e-sports academy.
Jubail Island
Jubail Island can be found near Saadiyat Island and Yas Island. The developers are aiming to transform it into an upmarket community. There are plans to add a number of amenities, including schools, nurseries, homes, clinics, restaurants, sports facilities and more, to ensure that residents have access to everything they need.