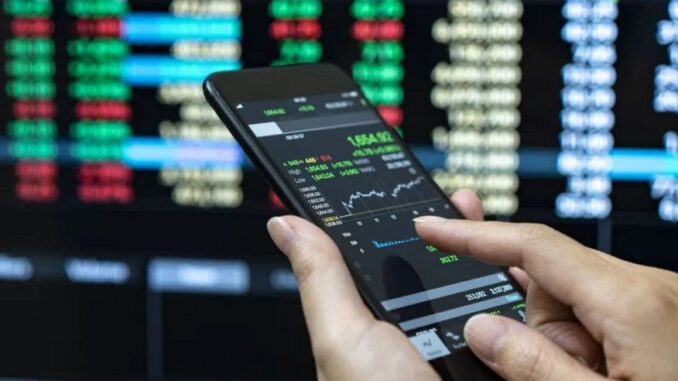 IXIGO is India's leading online travel aggregator and trip-planning platform. In 2007, Aloke Bajpai and Rajnish Kumar founded the IXIGO. The company provides a reliable platform for travellers to compare the prices of hotels and book flights and train tickets online.
In the ongoing technology trend, IXIGO exhibits exceptional features like metasearch to provide overall customised information. IXIGO, an online travel portal recently launched 'Plan by Ixigo', an AI-based trip planner that creates itineraries for travel using Open AI's ChatGPT.
How Will  'Plan By Ixigo' Helpful For Users?
IXIGO  is the first online travel aggregator to launch the ChatGPT plugin. Rajnish Kumar, Co-founder & group chief product and technology office of IXIGO comments that this new feature can create the best itinerary within a few seconds which might take days for manual research.
IXIGO Plan helps travellers in multiple ways:
It can provide the best recommendations for travel destinations with details like weather and timings.
Users can pick their favourite destination and select from multiple themes or preferably customised trip plans.
It integrates AQI updates and real-time weather changes for users' preferences.
With a conversational interface, users can co-create trip plans at their own convenience.
TARA – AI ChatBot Assistant
TARA is the model created by IXIGO to work on textual queries raised by the users. It is AI-driven voice-based travel assistance available for 24 hours. Users can track the best deals using the website or app for bookings as per their preferences.
AI redefined 'TARA' as an advanced form of a typical chatbot with integrated deep learning. It can learn the data on its own and scale the search for end users. The developers team trained the tool for over six months to execute the functionality, so users feel like they are talking to a human.
TARA AI-based chatbot comes out as a successful strategy of IXIGO to cover an estimated 70- 80% of customer support. Automation provides an edge to travel companies to get a large number of queries at one point in time. In the future, TARA may be available in the local Indian language to scale up the user experience for ixigo train booking.
Chatbot features bring a personal touch for users to get instant results for their doubts. IXIGO creates a path for future user interaction to transform customer support services.
Future Horizons of IXIGO's AI Planner
IXIGO actively works towards the enhancement & improvement of report bugs. The team is looking forward to levelling up the AI plan tool to add more features like real-time sharing. It allows users to invite their family or friends to collaborate for fun trips. Technology comes with uninvited loopholes, the developer's team of IXIGO incorporated a long-chain framework to accelerate ChatGPT capability with more accurate information.
In the coming future, IXIGO will work on developing advanced features that enhance users' experience. As the travel industry is booming,  an AI-enabled chatbot will provide IXIGO  an edge in delivering hassle-free trips.
IXIGO has over 15 years of expertise in writing crawlers for organising data, with the collaboration with AI tech these data would be more up-to-date. Overall, data enrichment works for AI planner success, and further add-ons will provide the best results in increasing IXIGO market share.
Technology Contribution Towards IXIGO Growth
During the COVID-19 pandemic phase, the travel industry was adversely affected, impacting Ixigo and other online travel aggregators' growth and profit figures. IXIGO sustained the pandemic with 3.4 times growth revenue. Also, in FY2023, IXIGO was able to manage consistent growth in its financial metrics like net profit, revenue, EBITDA, etc. providing consistent growth and profits.
The online trip planning company leverages the market by utilising emerging tech of machine learning, artificial intelligence, and data science. This advanced technology contributes to transforming IXIGO from being a meta-search engine for travellers to an Online travel aggregator or OTA.
Online travel booking has a wide market range that grew the active users of IXIGO to a million active users. The travel company aggressively invests in research & development that brings an edge over competitors. From flight booking to Ixigo train booking, it leaves a positive impact!
Possible Impact Of Technological Advancement on IXIGO Shares
At present, IXIGO's current valuation of unlisted shares is Rs 2772 crore as of March 2023. The company witnessed a setback during the pandemic however, things turned in its favour as internet users expanded & explored digital services for  online bookings.  The current share price of IXIGO in the unlisted share market is 98.o per equity share. The upward trend of share price has remarkable contributions from technologies that navigate the market for IXIGO. According to Travel World, the IXIGO group attracted 6 million active users, with a velocity of 8+ million downloads monthly. Post-pandemic, AI-based models accelerate the valuation to achieve the numbers for Ixigo market share.
Are you looking into investing in the fastest-growing company Ixigo unlisted shares? Count on online trading platforms like Stockify which provide access to the top-performing blue-chip stocks.