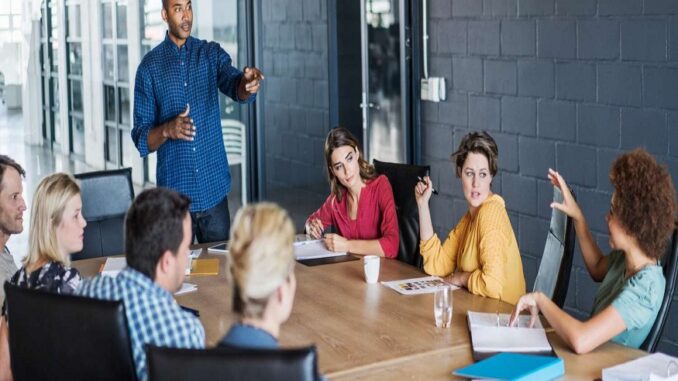 Business management consultants are professionals who help businesses improve their performance, solve problems, and achieve their goals.
Management consulting firms and consultants play a pivotal role in spreading business model innovations (BMIs) and management innovation across various industries. They can provide expertise, guidance, and support in different areas such as strategy, finance, marketing, human resources, and more.
But how do you choose the right business consultant for your needs?
Well, you need to consider a range of important crucial factors, like the scope of your project, the qualifications and experience of the consultant, the cost and value of their services, and the compatibility and trust between you and them to find the right person.
Eager to explore the key steps and tips to help you hire the best business management consultant? Keep reading!
Choosing the right business management consultant | 4 simple steps
Step 1: Define your objectives and expectations
Before you start looking for a business management consultant, you need to have a clear idea of what you want to achieve and what you expect from them. This will help you narrow down your options and communicate your needs effectively.
Ask yourself:
What are the main challenges or opportunities that you want to address with the help of a consultant?
What are the specific goals or outcomes that you want to achieve as a result of the project?
What are the scope, timeline, and budget of the project?
What are the roles and responsibilities of the consultant and your team?
How will you measure the success and impact of the project?
If you understand all your objectives, you'll be able to identify the type and level of service that you need from a business consultant. For example, you would be able to determine whether you need a generalist or a specialist and whether you want a one-time consultation or an ongoing partnership.
Step 2: Research potential consultants
A survey of 253 organizations found that the importance of 17 choice criteria for selecting management consultancy services was consistent across different consulting assignments, client industries, and purchase frequency. Consultants reputation and industry-specific experience emerged as the top two critical criteria.
This shows that once you have a clear vision of your project, you should base your hunt for a potential consultant on their reputation and expertise in your industry.
The best way to find qualified and reputable consultants is by using reliable resources, such as referrals from your network or a professional association, online platforms, and websites of business management consultants that showcase their portfolios (such as The Norfus Firm, PLLC).
During your research, try looking for indicators of their quality and credibility, i.e. their certification, specialization, experience, training, references, fees, and media appearances.
Step 3: Compare and evaluate your options
After you have done your research and shortlisted a few potential consultants that meet your criteria (at least three), it's time to compare and evaluate them based on several important factors. These include:
The quality and relevance of their proposal or pitch that outlines their approach, methodology, deliverables, timeline, and cost for your project.
The compatibility and rapport that you have with them during the initial interview.
The availability and flexibility that they have to accommodate your preferences during the project.
The value-added services or benefits they offer to enhance your experience, such as free consultation or follow-up support.
By comparing and evaluating your options based on these factors (and any others that are important to you), you will be able to weigh the pros and cons of each consultant and choose the one that best suits your needs.
Step 4: Finalize the contract and start the project
The final step is to finalize the contract and start the project with your chosen business management consultant. Just make sure to read and understand the contract carefully before signing it and confirm that it reflects your agreement and expectations.
Once the contract is signed, you can begin the project with your consultant. But remember that for good project teams, it's not just about focusing on contract finalization but also about taking the project to a level of excellence.
Choosing the right business management consultant simplified
To wrap things up, selecting the right business management consultant is a pivotal decision that can significantly influence the trajectory of your business.
By clearly defining your objectives, thoroughly researching potential consultants, evaluating your options meticulously, and ensuring a clear and mutual agreement in the final contract, you can ensure a beneficial partnership.
Remember, the key is to find a consultant who not only has the expertise and reputation but also aligns well with your business culture and goals. In this regard, The Norfus Firm's business management consultants don't just offer advice — they partner with you to drive transformative change and achieve desired outcomes. Make the choice wisely, and you'll set the stage for success.