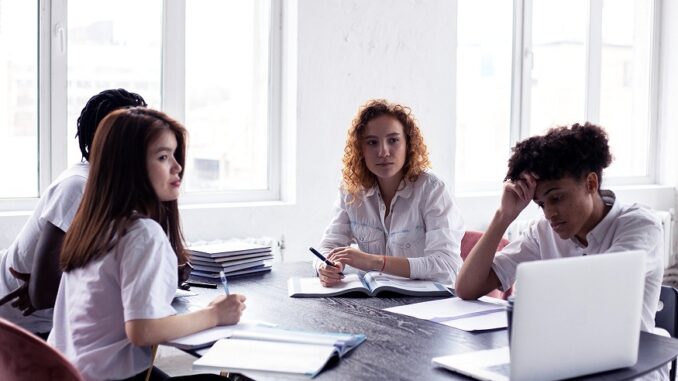 It's no secret that the workplace can be a source of stress and anxiety for employees. In today's fast-paced and competitive business environment, workers are under more pressure than ever to perform at their best. But while employers often focus on maximizing productivity, they may not be paying enough attention to their employees' mental health. This article discusses the value of putting employee mental health first and demonstrates how employers may support mental health at work.
We often overlook mental health in the workplace, but it's important to take care of your employees' mental health. There are many ways to improve mental health in the workplace, but one of the most important is to show more.
"Showing more" means showing your employees that you care about them and their mental health. It can be as simple as asking them how their day is going, or offering to help with a project they're working on. Your employees need to know that you care about their mental health and are available to them.
Prioritizing employee mental health is not only the right thing to do, but it's also good for business. Studies have shown that happy and engaged employees are more productive, and that employees who feel supported by their employers are more likely to stick around.
Mental health is important for everyone in the workplace, but it's especially important for managers and supervisors. Managers and supervisors have a lot of responsibility and frequently need to make tough choices that may affect the mental health of their staff.That's why it is crucial that managers and supervisors "show more" because of this.
While it's important for employers to provide resources and support for employees who are struggling with their mental health, it's also important to prevent mental health issues from occurring.
Techniques to Promoting Mental Health at Work
There are several ways employers can promote mental health in the workplace, such as:
1. Encouraging staff members to take breaks during the day
With deadlines to meet and projects to complete, it's easy to get wrapped up in the day-to-day grind. But studies have shown that taking breaks during the workday can actually improve productivity and focus.
2. Offering flexible work schedules
There are several advantages to offering flexible work schedules, both for employees and for employers. Employees who have flexible work schedules are often more productive and have a better work-life balance. Enhancing morale and increasing retention rates are probable outcomes.
Flexible work schedules can also be beneficial for employers. They can help to reduce absenteeism and turnover, and can also make it easier to accommodate employees with family or other personal commitments.
3. Making sure the workplace is free of harassment and discrimination
 It is another way to create a more positive environment where employees feel comfortable. Not being harassed and discriminated builds up employees' self-confidence, which yields productivity.
By taking steps to promote mental health in the workplace, employers can create a more productive work environment for all.