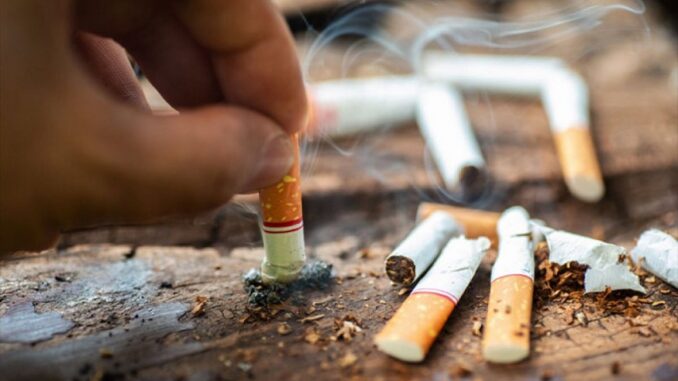 India has almost 267 million smokers, according to a 2016–17 survey by the GATS, a.k.a. Global Adult Tobacco Survey.*
Many smokers lack health insurance despite the risks to their health. The majority of smokers worry that their health insurance proposals or claims may be denied because insurers may take their smoking habits into account and evaluate future illnesses that may develop as a result. Because of this worry, a lot of people may put off purchasing health insurance out of concern for application denial. However, such fears are unjustified*.
Can smokers get health insurance?
You are not necessarily prohibited from obtaining health insurance if you smoke or have pre-existing conditions. Simply said, businesses become a little more cautious while reviewing such applications. It is a common misperception that a policy purchase application can be outright rejected if the proposer smokes. Smoking may not automatically result in denying insurance applications in India. However, the insurer's decision to provide you with coverage may be impacted if smoking has resulted in any major health issues.
Not all insurance companies increase premiums for smokers, although some do when providing coverage. You can compare online health insurance plans to get an idea. However, that choice is contingent on the person's disclosure, the medical records, and the position of the insurance provider. When evaluating a request for a coverage, health insurance providers frequently ask smokers for additional information. The final premium is based on how frequently you smoke*. According to the health status of the proposer, the provider either loads or excludes specific health conditions for frequent smokers. The application may be turned down if the applicant smokes more than 40 cigarettes per day.
The severity of pre-existing lifestyle diseases like diabetes and hypertension can impact the outcome of your application. Smoking can elevate the risk of you developing these medical conditions. Whether it's an offline or online health insurance plan that you are purchasing, you may need to undergo medical exams if you smoke or have other lifestyle-related disorders. Your health may be taken into consideration while determining premiums. *
Why should smokers buy health insurance?
Smokers can avail of several benefits of health insurance. They are as follows:
Financial assistance for paying medical bills:
The financial assistance provided by the insurance company in the event of a medical emergency is the primary function of health insurance policies. If the smoker is hurt in an accident or is found to have a disease, the insurance company is required, as per the terms and conditions of the policy, to cover his or her medical costs.
Facilities for Cashless Hospitalisation:
Smokers who require treatment can also take advantage of cashless health insurance. To receive cashless treatment, all that is necessary to do is to be admitted to one of the insurance provider's network hospitals.*
Tax Advantages:
Under Section 80D of the Income Tax Act of 1961, smokers can also receive tax benefits* on the premium they pay to purchase a health insurance policy.
Conclusion:
To gain a cover, one should not conceal a medical condition or personal habits. If you later experience episodes of undisclosed medical issues, the cover would not prove useful to you. The insurance company may reject such claims.
* Standard T&C Apply
Insurance is the subject matter of solicitation. For more details on benefits, exclusions, limitations, terms, and conditions, please read the sales brochure/policy wording carefully before concluding a sale.
*Tax benefit is subject to change in prevalent tax laws