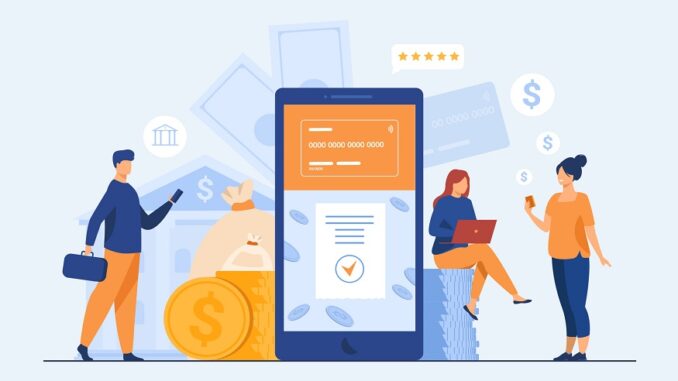 Consumer behavior has changed so much because of the pandemic. With more people discovering the convenience of shopping online, businesses also needed to adapt by making sure they have the right high-risk merchant accounts that enable them to process credit and debit card payments smoothly while protecting customer information.
It has resulted in the unprecedented growth of the payment processing solutions market over the years, particularly in the last couple of years of the pandemic.
This year, the industry's market value is already at a staggering $90.9 billion, and with a 10.1% Compound Annual Growth Rate (CAGR), that number is expected to reach $147.4 billion by 2027.
The Payment Processing Solutions Market by Payment Method, Deployment Type, Vertical and Region—Global Forecast to 2027 report shows an increased usage of credit card payments through online purchases and this trend will continue over the next few years.
Asia Pacific will dominate the payment processing market
According to the report, Asia Pacific will have the highest CAGR during the forecast period between 2022 and 2027. China, India, and Japan are seeing the largest growth in payment processing solutions due to an increased appetite for online shopping among their consumers.
Developing countries in the Asia Pacific region are also adapting to these new technologies, which is why there's such a huge excitement in these markets to make online purchases and businesses are trying to keep up with the demand by finding their own merchant providers.
Countries in the Asia Pacific are showing a combination of developing economies, high growth, and fast adoption of the internet and mobile devices.
Major payment processors continue to emerge from around the world
As the demand for payment processing solutions continues to increase, major market players are also stepping up their game by offering diverse solutions for businesses to choose from.
According to the report, some of the major payment processing partners around the world include MasterCard (USA), Visa (USA), PayPal (USA), Fiserv (USA), Wirecard (Germany), PayU (Netherlands), Paysafe (UK), Alipay (China), Klik&Pay (Switzerland), Modulr (England) and Razorpay (India).
To expand the solutions they offer, these major market players have invested in new technologies, initiated collaborations and expansions, and launched new products over the last few years.
These efforts have helped the payment processing market expand its scope and cater to more clients from around the world, which has also resulted in the immense growth of the industry.
The future of payment processing solutions
Its unprecedented growth has given the payment processing industry a lot of attention among the business community. And as the consumer market continues to embrace online shopping more due to its convenience, ease, and speed, we can expect the industry to grow even more over the next few years.
So, if you're a business that hasn't embraced this form of payment processing yet, this is the perfect time to look for a merchant services provider that can help you take advantage of these benefits.