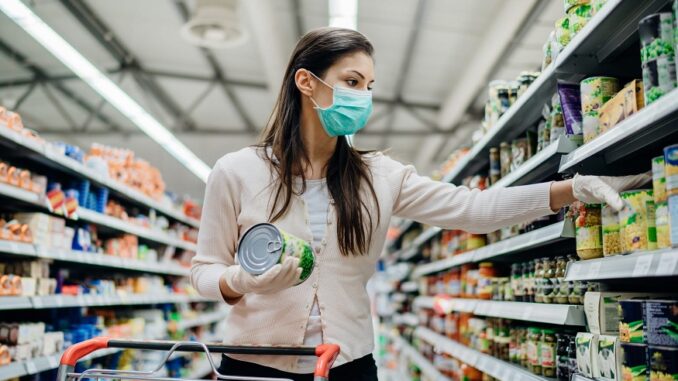 Nestled amidst the vibrant neighborhoods of Chinatown, Tribeca, SoHo, Nolita, and the Lower East Side, Little Italy stands out as a tiny enclave with an immense personality. Steeped in Italian-American history, this neighborhood was once home to Italian immigrants in the late 19th century and even gained notoriety as a hotspot for Mafia activity, most notably with John Gotti's social club in the late 1980s. However, the times have changed, and so has Little Italy. Today, it welcomes visitors with an array of touristy spots, but it still manages to retain a few authentic gems that are worth exploring.
If you're eager to immerse yourself in Italian-American history and savor some
delectable homemade pasta puttanesca, planning a trip to New York City is the first step. C&J Bus Lines offers a convenient and comfortable journey, with spacious buses, reclining seats, free Wi-Fi, and complimentary snacks, making your travel a delightful experience.
Savor Crave-Worthy Restaurants
A visit to Little Italy, NYC, wouldn't be complete without indulging your appetite. This neighborhood is a culinary haven, boasting some of the city's finest eateries. Whether you're craving chicken parmigiana or hunting down the perfect panettone to take home, Little Italy has something to satiate every palate. Try Roccoroma food products.
Caffé Palermo is the perfect spot to kickstart your day with a coffee and scrumptious pastries. Renowned for serving the best cannoli in NYC (certified, no less), their delightful treats and gourmet coffee will set the tone for your trip.
For heartier fare, Aunt Jake's Mulberry Street location offers an extensive menu, including a "Create Your Own Pasta" option where you can pair pasta with your favorite sauce. Alternatively, their shrimp scampi is an absolute must-try.
Emilio's Ballato is a no-reservations restaurant, but the wait is worth it. Frequented by celebrities, politicians, and famous musicians, it is famous for its mouthwatering chicken parmigiana, leaving you craving for more.
Umberto's Clam House is the seafood haven of Little Italy, known for its baked oysters and linguini with white clam sauce—an iconic classic. The restaurant's previous location was the site of the infamous 1972 murder of mobster "Crazy Joe" Gallo, adding a touch of historical intrigue.
For pizza enthusiasts, Da Nico Ristorante is a must-visit. Their pizza vodka, topped with fresh mozzarella, basil, and a luscious vodka sauce, is a delightful indulgence.
Don't forget to try their incredible antipasti menu, featuring sautéed portabella mushrooms and fried calamari.
Explore Shops Beyond Tourist Traps
While Little Italy may have its share of touristy shops, a few authentic gems offer unique Italian groceries, handmade clothing, and more, making for a memorable shopping experience.
Mulberry Street Cigars is a haven for cigar enthusiasts, offering hand-rolled cigars that have attracted celebrities like Lionel Richie and Willem DaFoe.
Clic, a chic boutique on the outskirts of the neighborhood, entices visitors with design and art books, home decor, and original artworks.
Di Palo's Fine Foods is a haven for food enthusiasts, offering a delightful selection of artisanal cheeses, cured meats, and other Italian groceries to take home.
No. 6 Store is a haven for fashionistas, showcasing colorful and unique clothing designs, particularly their well-known handmade clogs.
Delve into Exciting Historical Stops
For history buffs, Little Italy offers fascinating landmarks that reveal its rich past. Easily explored on foot, this neighborhood's historical sites will take you on a journey back in time.
Da Gennaro Restaurant, a site where Umberto's Clam House once resided, witnessed the infamous murder of mobster Joe Gallo—a captivating stop for history aficionados.
Alleva Dairy, America's oldest cheese shop, is a time capsule with its original tin ceiling from 1892 and prosciuttos hanging above fresh mozzarella and scamorza in the glass counter.
The Italian American Museum, currently undergoing redevelopment, celebrates modern-day Italian culture with exhibitions and programs featuring artists, authors, and thinkers from Italy, providing insight into the neighborhood's rich history and Italian roots.
Conclusion
Little Italy, NYC, is a neighborhood that seamlessly blends history, culture, and delectable culinary experiences. From authentic eateries that celebrate Italian-American cuisine to boutiques offering unique shopping opportunities, and historical landmarks that reveal the past, Little Italy captivates visitors with its charm. So, plan your trip to New York City, hop on a C&J bus for a hassle-free journey, and immerse yourself in the captivating allure of Little Italy, where food, history, and shopping unite to offer an unforgettable experience.