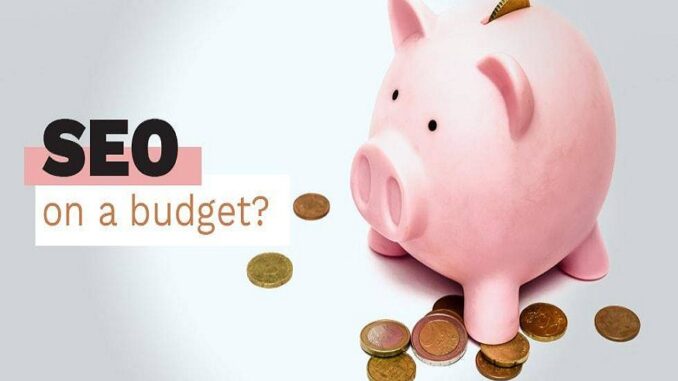 Regardless of where you look, you'll find big brands with a winning SEO strategy. This is something that your small business can also have. The simple truth is that regardless of your budget, you can still be a winner of the SEO marketing "game." You just need to learn how to prioritize.
Understand the limitations of your SEO marketing budget.
As a small business, there are many things that your SEO marketing may not be able to include. Some of these things are:
Time: You may not be able to set aside a lot of time since you have so many other things going on with your business.
Tools: You may feel that there are tools that you can't afford to access.
Experts: It's challenging to find experts available to help you for free.
Money: While you can buy most things if you have money, unfortunately, you don't.
Once you know what you don't have, you're in a better position to prioritize your business needs – something that'll also help you become more focused.
Determine what your strengths are.
Although you may feel a bit down after looking at your budget's limitations, you're bound to have some strengths too.You need to identify them so that you can include them in your SEO strategy. Here are a few ideas to get you started:
Is your brand well-known in your area for what it specializes in? If so, you should capitalize on this by getting more reviews and building more backlinks.
Do you know of any other small businesses with whom you could exchange work? For instance, if you have design skills, you may be able to trade them with someone who's good at SEO marketing.
Check out your competition.
One of the best ways to save both time and money for your business is to look at where your competition is successful. Look at where they're getting their backlinks and why their content is ranking so well. Although you should never copy these things, you should spend some time learning from them about why they're outranking you in the SERPs (search engine pages).
Create some healthy goals for your SEO strategy.
Your goals need to be both realistic and achievable. The best way to determine what these goals will be is to start by understanding where your website currently ranks. Once you understand this, you'll be able to estimate where you think you should grow and what parts of your SEO strategy to focus on so that this growth happens.
Understand your goals before trying to achieve them.
Now that you have this information, you'll want to review your budget again. This time you'll want to determine where you should concentrate your efforts to achieve the most growth. You should start by focusing on just a few of your site's pages so that you can make progress. Otherwise, you'll spread yourself too thin and get nowhere.
Don't just know your SEO Marketing limitations! Learn to overcome them.
Stop looking for the quickest way to optimize your website for the most traffic. Instead, spend money to convert the traffic that you're already getting.
Even when you don't have a lot of money to invest in your SEO marketing, you can always find free or inexpensive tools to help you. These tools just require a little extra work. If you don't have the time for this, then maybe it's time for you to have the Local SEO Tampa Company in Tampa, FL, manage your SEO strategy for you. We'll help bring high-converting traffic to your website regardless of your budget. Contact us to start using our services today.