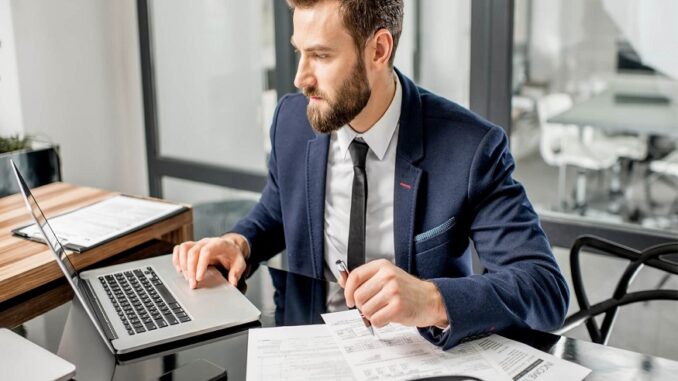 When should you upgrade and move away from QuickBooks? This is a question we get asked a lot here at Itas Solutions. Afterall, QuickBooks is a very good system but has its own limitations such as lack of key reports outside of accounting, lack of direct professional support, user limitations and built with a small business mindset amongst other things.
Here at Itas Solutions, we're big fans of Sage Intacct. Our faith in the system was verified when business software review service, G2, has ranked Sage Intacct as the best QuickBooks substitute and the best for customer satisfaction. It also received two TrustRadius Top Rated honours. Throughout the past five years, it has obtained the highest product score in Gartner's Core Financials category for the Lower Midsize Enterprises Use Case.
Previously, there weren't many tempting options when a business thought about moving away from it. Traditional mid-market financial software, like Microsoft Dynamics, required a significant financial commitment and was complicated to operate. It required investing in servers and databases, engaging IT professionals to customise and manage the software, and committing to an expensive, continuous, multiyear infrastructure and maintenance plan. Few businesses enjoyed the idea of spending out large amounts of money to upgrade change.
You can transition to the cloud with Sage Intacct without settling for less. Sage Intacct can help you continue to expand thanks to its broad cross-industry capabilities, seamless integration with Sage Intacct Budgeting and Planning, four feature-rich updates each year, and the only Intelligent GLTM powered by AI.
Some of the many benefits of Sage Intacct are:
With the help of our multi-entity capabilities, you can centralise and streamline the management of numerous legal companies
You can stop keeping separate records for each business.
To reduce your monthly close by 50% or more, automate a variety of consolidation-related tasks, including as currency conversions, inter-entity transactions, and local tax filing.
80% of reporting time can be cut while visibility is increased throughout the entire organisation.
Easily drill down to particular entities or start at the top-level analysis and management of your money.
Given the expense and dangers, it's not surprising that many businesses decided against upgrading altogether. They simply put up with its constraints for much longer than was required.
Thankfully, the cloud has revolutionised everything.
The extraordinary economics of today's cloud-based systems make them a very affordable choice. In the case of cloud software, the provider bears all infrastructure-related expenses and risks. There is no need for servers, software, or IT personnel—just a web browser and an internet connection.
Many businesses discover that switching to a cloud-based accounting solution such as Sage Intacct soon pays for itself in time savings from automating crucial procedures and getting rid of spreadsheets. It's not unusual to have a payback time of only a few months.
Will that be suitable for your company? Start by contrasting Sage Intacct with QuickBooks' complete expenses and productivity effects with the identical variables for a new cloud-based ERP system. Thousands of businesses just like yours have already made this comparison, and in every case moving to cloud-based financials is the solution to modernising QuickBooks, producing a huge, positive ROI.
Consider Sage Intacct, the cloud financial system that ranks first in customer satisfaction, if you're thinking about updating QuickBooks. To find out more, call us right away. Our knowledgeable, fully accredited Sage development team can completely customise Sage Intacct to meet your unique business needs.
Who we are
Itas is a multi-award-winning Sage partner. Having started in 1995 with just one customer, we now support over 200 clients nationwide. They know we are always there to provide a helping hand, whenever they need us. Trusted by our customers for over 20 years, Itas has been built on referrals from customers and IT professionals that love the expert yet personal service that we offer.
If you would like to know more about how Itas can help your business with finance automation, Sage implementation and improve purchasing control, you can get in touch at info@itassolutions.co.uk, call us on +44 (0) 1824 780 000 or contact us via our website at itassolutions.co.uk.