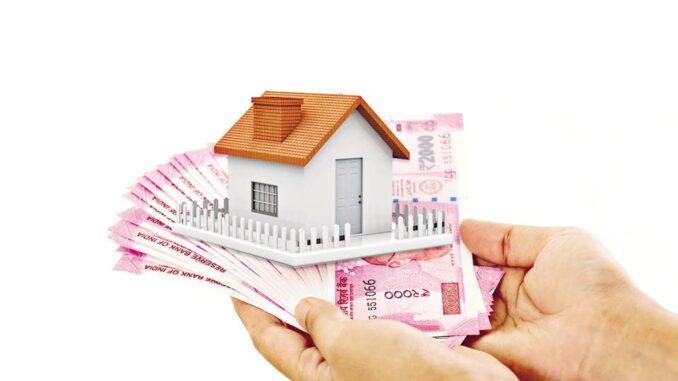 Buying a house is the most significant financial responsibility in any individual's life. Considering the current market situation, investing your lifelong savings for a new home in this economy can be a stressful task. That is when taking a home loan can prove to be extremely helpful to stay on the budget. You won't have to go through that financial crisis that you thought you would face when you pour all your savings into buying your dream house.
A home loan in India offers you the opportunity to be able to fulfil your dream of owning your dream house without putting any strain on your finances. For all first-time house buyers, taking a home loan to help you with the finances is the way to go.
You can choose from the tonnes of options you get from home loan providers, banks as well as other financial institutions that offer great deals and low-interest rates. Documentation is one of the crucial parts of the home loan application process. At the time of the process, lenders will ask for a property registration document that gives them the assurance that the property is registered as per local municipal records and all the construction has been done by the approved construction plan. Pertaining to this, several prospective home buyers have confusion about whether the home loan is available without the registration document; let's help you understand this, and the home loan documents required for the application.
Can I get a home loan in India without registering the property?
A loan without the final property registration is very common. It is usually done in certain cases of under-construction properties that are being done by well-established builders and construction companies. There are certain conditions when this may or may not work. They are:
You can get a home loan in India without registering the property only when the property is under construction. You need to ensure that the property is registered once it is possessed and you have received the completion certificate.
If it is a resale property, you cannot avail a home loan for an unregistered property. In this case, the registration formalities have to be completed before you decide to apply for a loan.
Certain banks, to cover their risks, will ask you to submit alternate security. If you can't do that, they may be asking for an indemnity with a tripartite agreement with the builder, bank and customer as the three parties.
What are the documents required for a home loan?
You can simply get in touch with a professional to know detailed information about what the requirement in your bank or financial institution is for applying for a home loan. But some of the most common and compulsory home loan documents required by most of them are:
Application form duly signed with photograph
Identification proof (Aadhar card, Voter ID, Passport, Pan Card)
Proof of age (Aadhar card, Voter ID, Passport, Pan Card)
Residence proof (Aadhar card, Voter ID, Passport, Pan Card)
Last six months bank statements
Processing fee cheque
Income tax returns/ Form 16
If you are looking to apply for a home loan in India, several lenders are providing loans at attractive interest rates. Before you apply with any bank, it is advisable for you to check your documentation first so that you will be able to receive approval quick.