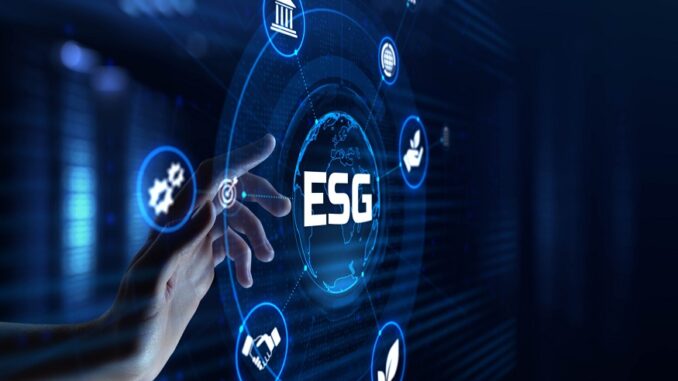 ESG sustainability reporting is the new driver that will help to redefine the globe. It is a force driven by stakeholders, but now adopted by governments to help rethink new ways to cure the globe off ills, such as global warming and rapid loss of biodiversity. By the close of 2021, more than 90% of companies in S&P 500 were releasing their ESG reports. A more expanded assessment by KPMG found that 80% of N100, which factors 5,200 companies, including the 100 largest in 52 nations, report their efforts on ESG.
With greater scrutiny on companies' ESG reports, there is one loose link, which can easily make your efforts less effective: the supply chain. Imagine you have trained staff on sustainability, installed new machinery, and shifted to green energy, but the supplier still uses methods that emit a lot of waste into the environment. This means that adopting ESG reporting in your firm is not enough without rethinking the entire supply chain. Keep reading as we look at ways of getting the entire chain to run more sustainably.
Key Suggestions for Supply Chain Partners 
When designing new regulations, such as Taxonomy or The Sustainable Financial Disclosure Regulation, the idea is to bring as many brands as possible into the reporting bracket. The laws are also closing the loose ends and requiring companies to focus on the entire stretch of their supply chain. So, here are some suggestions that you can suggest for your suppliers:
Recycling Products 
Instead of always going back to nature to source new materials, your suppliers can consider recycling. For example, special minerals used on chipsets of phones can be recycled from old mobile phones. Suppliers should also consider water recycling and the adoption of green energy.
Alternative Materials
What materials do you use for processing your products? The chances are that there is an alternative that is more environmentally friendly. By working with innovative suppliers, it is possible to adopt new materials, change production techniques, and optimize profits.
Locally Sourced Materials 
If you source raw materials from very far, probably abroad, it might be a good idea to consider local suppliers. This means that less fossil fuel will be used to transport the products to your processing facility. This might also be a good option to help reduce the losses, especially when dealing with perishables.
Product Standardization
Since your company and suppliers are separate entities, it is important to go for standardization with international organizations of repute. Good examples of international standards include Fair Trade and ISO 900. This means that the information they provide on their products or raw materials will be easy to verify so that only those of high standards are accepted.
Use Contractual Agreement to Drive ESG Sustainability Reporting 
The recommendations for suppliers we listed above can only be suggested by your brand, but you have a way of enforcing them through contracts. As you draw contracts with suppliers, make sure to include inherent details of the product production process. Then, insist that only the products created through sustainable practices will be accepted.
Using a contract to drive ESG reporting in the supply chain triggers a whole chain of actions because companies want to have a market, which is your company in this case. Remember that this might come with challenges because some suppliers might opt to drop off and look for less stringent firms. Therefore, make sure to capture and include all the associated challenges in your ESG reports.
To get it right with your ESG sustainability reporting efforts, it is paramount to think broadly. The activities that you adopt in your company can only get you started. So, keep broadening the targets, improving your systems, and the benefits will be worth the effort. Remember that to report all the efforts we have highlighted above, both in your company and the entire supply chain; it is crucial to have the right program. Good ESG sustainability reporting software can help you to understand the process better, automate parts of the data collection process, and keep associated costs low. Visit Diginex.com now to see their applications and get technical support for ESG sustainability reporting.