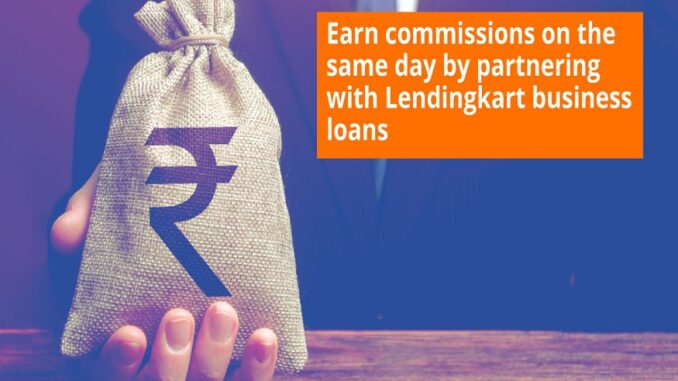 A bank loan agent, also known as a DSA (direct selling agent) is a person who works as a bridge between the bank or NBFC and the potential clients looking to apply for a loan in the market. The commissions on personal or business loans are the main source of income for the bank loan agent. They typically get a commission of 1% of the overall loan amount. They are also in charge of performing mandatory background checks to make sure that the people applying for the loan are eligible. There are many skills and qualifications required to become a bank loan agent. Listed below are a set of skills required to become a bank loan agent –
Problem-solving and decision-making skills – As a bank loan agent, your job essentially is to solve people's (financial) problems! You have to do your best to figure out the solution according to your client's situation. You will need to provide different options for their finances as well as point out any potential problems that could arise. For instance, one of your clients might require a high loan amount but are not able to arrange for security against it. In such cases, you have to help them find a way.
Detail-Oriented – A bank loan agent needs to be extremely detail-oriented. The smallest details in clients' applications might affect their chances to a great extent. You have to be very careful while going through the loan application.
Taking Initiative – This is useful when you are in touch with potential clients. You have to take initiative to sign up as many clients as possible. A part of your job as a bank loan agent is to meet new people and convince them to apply for a loan but you also need to make sure that they don't feel pressured to apply for a loan.
Analytical Skills – As a bank loan agent your analytical skills need to be perfect. Your expertise is heavily dependent on your ability to analyze a client's profile. You also have to be accurate when picking the best option for them. And that's only possible if you have sharp analytical skills.
Interpersonal Skills – Like many professionals, loan agents are always working with various people. You need to have very good communication and very good interpersonal skills. You have to be really confident and convincing while interacting with them.
Here is the qualification required to become a bank loan agent –
You should be a citizen of India.
You need to be 18 years old and above.
Your credit score or CIBL should be high enough.
You don't really require any degree in finance or banking.
You can be a salaried or a non-salaried person.
All you need to get started are a foundational knowledge of finance and the ability to persuade others effectively. A bank loan agent does not have much scope to advance within a particular organization. At the most, they may be promoted to senior loan agent. However, they have a chance to advance if they move to other organizations where they might be paid higher commissions.