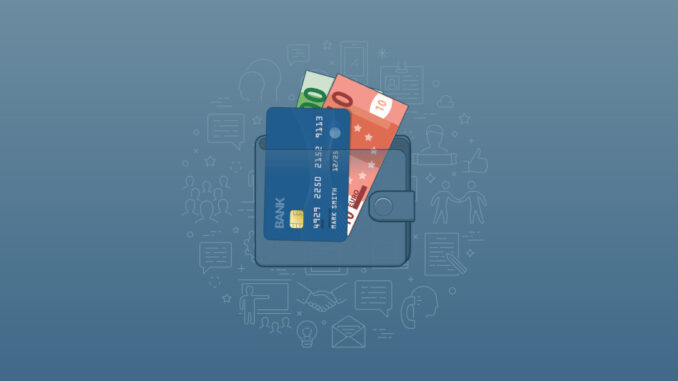 In most of the online transactions taking through any payment gateway, two terms occur most often: payouts and payments. Although they might seem similar to one another, they are not. In order to understand what distinguishes them from one another, it is important to go through them in brief.
What is Payment?
A payment simply refers to making a purchase and paying for it. It usually initiates from the customer's side. A customer pays a merchant or seller for the services they get from the latter. It is this mode of paying back for the services provided that the termination payment is used.
There are four parties involved in payment: customer, customer's bank account, merchant and merchant's bank account. When a payment is initiated from the customer's end, it moves from the customer's bank account through a point of sale to the merchant's bank account.
For card payments, the merchant's processor holds the centre stage for communicating transactions between the two parties.
Payment through Payment Gateway
The payment gateway also works as a merchant's processor, with the key difference being that the payment gateway is mostly used for online transactions between the customer and merchant. A payment gateway authenticates the credentials of the customer and shares the information with the payment processor.
What is Payout?
Payouts are ideal for the merchant or employers who disburse salaries or payments, usually in bulk. The key difference between payment and payouts is that in payment, a single account of the customer is linked with the merchant's account. It involves only two parties (apart from their respective banks). In payouts, on the other hand, a merchant's or employer's account is linked with a large number of beneficiaries.
Another key difference between payment and payouts is that payment is just for purchasing a product or paying for the services provided. A payout is part and parcel of business. It is a necessary expense to keep the business running. It is used to provide salaries to the employees who contribute to the business.
Unlike payments that are made one-time, payouts are generally recurring in nature and are used for bulk transfers. That's why it is even more important for payouts to have a payment gateway to make it easier for businesses to make timely payments.
Payouts through Payment Gateways
Making payouts through payment gateways gives you the benefit of making bulk payments like paying your employees, a simple matter. In fact, you can use certain payment gateways to send money into their Amazon Pay account, PayTM wallet as well as UPI BHIM ID. If you want to know how to do it, click here to know more.
Why use a Payment Gateway for Both Payouts and Payments?
Now that the differences between the two have been established, it will be helpful to see how payouts and payments can be used ideally through a payment gateway. There are various reasons why doing a cardless transaction for both payment and payout can be really helpful to you as a merchant as well as a customer.
With the help of payment gateways, you can process the funds even on bank holidays. This increases the efficiency of the business.
Use of SSL encryption technology makes payment gateways much safer to use.
No need to fill in the same account details over and again.
Payment gateways help you make payment into different accounts such as PayTM wallet, UPI BHIM ID, Amazon Pay, etc.
Smoother transaction in comparison to other methods such as bank transfer.
Therefore, once the difference between payment and payouts is established, it is also important to know how to use them effectively. With a quality payment gateway, you will find online transactions for both purposes to be quite simple and efficient.