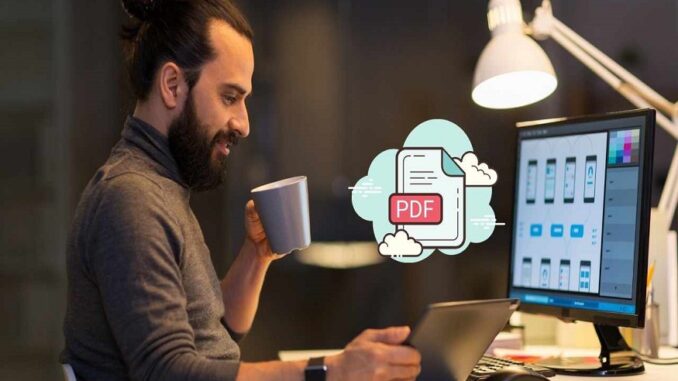 PDF files are one of the common formats of files that are shared on the internet or submitted via assignments. These PDF files are formerly derived by a Word file or PowerPoint Presentations. It can also be derived from an image. PDF files are easier to share and read. This property makes it a popular and acceptable format of files.
However, sometimes the need for a word file or the original document format is required to make some important changes or edits mistakes. The prior action to avail the Word file of a specific PDF document is by asking for it. If, due to some reason, you cannot get the Word file, the option left is to convert your PDF file into Word.
Converting PDF into Word is not a difficult task at all. Especially with the presence of the internet and the various tools available. There are also immense apps and desktop software that can convert files. But, you might have connectivity issues and fail to convert PDF files online.
Nothing to worry about. There are methods to convert PDF into Word offline as well as online, following simple steps. In this article, we let you know the easy steps of how to convert PDF files to Word.
Offline method to convert PDF files to Word
Offline methods are safest, especially when you need to convert confidential files. This does not require you to upload your files to the internet and can be done on your device. The foremost requirement for this process is a PDF converter app or PDF converter desktop software to be downloaded to your device. This can be any tool of your choice among the plethora of software available.
Steps:
Download any PDF to Word converter desktop software or mobile app.
Install it into your device and run the application.
Open the application.
Drag in your PDF file to be converted in the dropbox.
Click on the PDF to Word tool on the application.
Wait for a few seconds for the processing.
Import your converted Word file.
Online method to convert PDF files to Word
Online ways of converting PDF files to Word are the easiest and most common practice. This is a fast method that can be done without the use of any hefty data cost or time. The simple method involves you uploading your file in the online converter tool and thus remains on the website for a number of days. However, it is safe to use the online method as well.
Steps:
Open an online PDF converter tool by going to their website.
Find the dropbox and upload your PDF file.
Click on Convert to Word.
Wait for a few seconds to finish processing.
Download your converted file into your device.
Conclusion
There are a plethora of options available for PDF files conversions. You can even use a PDF editor to edit your PDF files easily. But, it is important to keep in mind that websites collect data. Thus, it is up to your understanding which files to convert online and which in offline software.