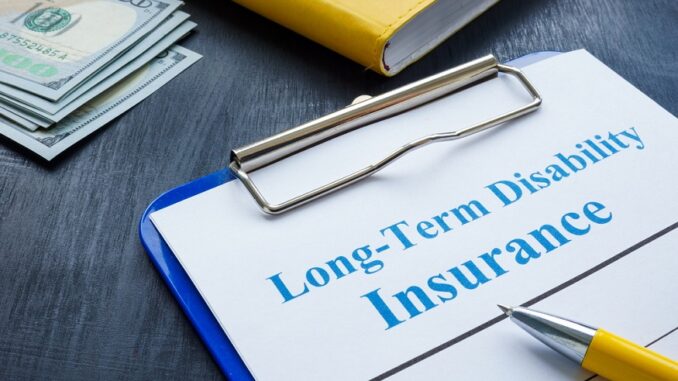 Growing numbers of states are instituting mandatory paid leave programs to protect employees who must take time off from work to attend to family or medical issues. As mandatory paid leave becomes available in more states, benefits brokers and employers are being forced to question the current state of long-term disability insurance as a benefit.
Oregon recently became the latest state to expand its mandatory leave rules. According to BenefitMall, a general agency that serves brokers throughout the country, Oregon's updated Family & Medical Leave rules take effect at the start of 2023. Its signature rule forces most employers in the state to give their workers up to 12 weeks of paid leave every year.
There Is a Catch Here
At first glance, the new rules in Oregon suggest nothing but good things for employees. But there is a catch. The mandatory paid leave program is not funded entirely by tax dollars. All employees must contribute 60% of the going contribution rate, per calendar year. Those contributions are made through payroll deductions.
As for employers, those with 25 or more workers must contribute the remaining 40%. Employers with fewer than 25 employees are exempt from the employer contribution. The slack is picked up the state. And guess who pays for it? The same workers who might use the now mandatory paid leave.
This leaves benefits brokers having to consider just how valuable long term disability insurance is. Historically, long term disability has been a voluntary benefit employees paid for through deductions. In many cases, employees pay the entire cost of their insurance. Some employers choose to contribute a portion.
Defining Long Term Disability
Determining whether long term disability is a viable voluntary benefit starts by defining what long term disability is. If it is 12 weeks or less in length, it's not worth it for employees to pay for the insurance. They are already contributing to mandatory paid leave. But in situations where disability exceeds 12 weeks, having the insurance would be handy.
The other thing to consider is permanent disability. Permanently disabled Americans have access to federal disability benefits if they suffer from a qualifying condition and have already been out of work for an extended amount of time. Being eligible for federal disability would mitigate any benefits of a long-term disability insurance plan.
Still Viable in Most States
For the time being, long term disability insurance is still a viable benefit in most states. Why? Because mandatory paid leave is not yet the norm. Only a minority of states have implemented mandatory paid leave that would render a disability benefit inviable. But for how long?
The trend toward state-mandated paid leave is catching on. It is probably just a matter of time before paid leave is the standard nationwide. Long term disability will have to be reconsidered as a benefit. For now, though, benefits brokers still have the ability to offer it where appropriate.
A long-term disability benefit could make the difference in a competitive hiring environment. When all other things are equal, offering long term disability insurance means also offering potential hires some extra peace of mind about providing for their loved ones in the event of a debilitating illness or injury.
States apparently want to offer the same kind of protection. One way they hope to do so is through paid leave mandates. Strangely enough, someone still needs to pay for it all. Whether that is the employer, the government, or a combination of both, the funds ultimately come from workers themselves. That's why long-term disability is such a superior alternative.