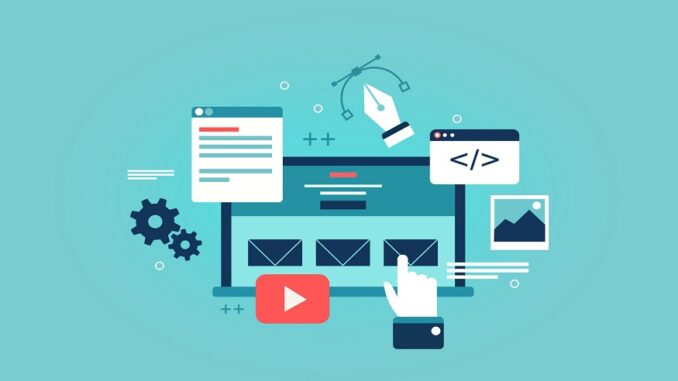 Virtual events are growing in popularity, and not just because of COVID-19. Even before the epidemic, businesses and groups recognized that online events might be an excellent way to bring people together. After all, virtual conferencing offers several benefits.
You have numerous resources at your disposal when using today's virtual event platform's audience interactivity tools to be creative and keep your audience interested in your brand and socializing with each other, no matter where they are.
Providing A Strong Context
The drawback with holding a virtual conference by randomly selecting speakers is that the sessions are generally very weakly connected, participants prefer to cherry-pick, and very little meaningful learning occurs in the end. If you want to give purpose and impact while hosting a virtual conference and subsequently urge your attendees to come back for your future presentations – you must put work into selecting a strong context and people who deliver it in a way that highlights the content's worth.
Synchronous And Asynchronous Content
Asynchronous content is anything that is not occurring at the same time as the conference, such as a discussion forum where individuals leave comments and return later to see whether there are any responses. Participants may choose to take part in an online event and engage with other people attending while it is taking place. However, they may prefer to join in a debate over a longer, short period of time. Providing synchronous and asynchronous content helps all participants to enjoy the experiences they require while combining the virtual conference with their other priorities.
Live Polling
Live polling is a simple audience interactivity tool that allows your audience to interact with your presenters in real time, whether it's during or after a conference. Live polling further helps your audience to influence panel discussions with their preferred themes. Your live polls can be as simple as a rating or as complex as asking single or multiple-choice questions. Conduct a poll with a limited time limit to encourage your participants to respond before the poll ends. To keep your attendees interested, poll every 15 to 20 minutes.
Breakout Sessions
Breakout sessions bring together small groups of participants to study specific conference subjects. To maximize virtual participation activities, try to arrange many breakout sessions throughout a conference. Switching breakout room participants every time allows you to be more creative with your meeting engagement ideas. This also helps your audience to network more effectively.
Live Q&A
One of the main reasons people choose to attend virtual conferences is to ask questions and get answers from experts with that in mind to encourage the participants to ask questions during your conference using Live Q&A. If your in-person audience members feel hesitant, they may instead ask questions via their event app, providing you extra options to engage with both audiences and follow the dialogue.
Conclusion
Your virtual conferences can be more productive for your attendees when you use Votemo. Votemo deploys salient audience interactivity tools like live polling and live Q&A tools enabling you to gather responses and keep your participants informed on the subjects that they wish to learn more about.