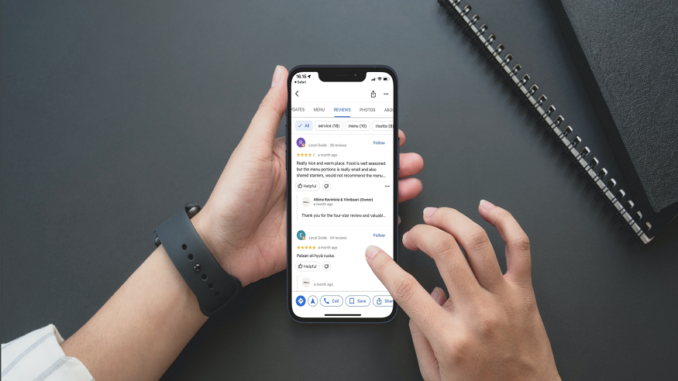 Getting more reviews for your business is one of the best ways to increase your online presence and gain new customers.
But how do you get people to leave you reviews?
Well, as it turns out, there's a lot more to it than simply asking them—and I'm about to show you just how easy it can be.
Ask your customers to leave reviews
To get more reviews, you first need to ask your customers to leave reviews. Don't leave it up to chance that they'll think about leaving a review on their own—it's not likely. Instead, be specific about what you want and when you want them to write a review.
Be polite and professional when asking them if they would be willing to write an online review of your business so that other potential customers can see how great it is.
Make sure you let the customer know how important their feedback is to you
Before you start asking for reviews, let your customers know how much their feedback means to you. Let them know that you are grateful for the opportunity to serve them and that you would like to hear from them after they've tried out the products or services they purchased from your business.
If possible, offer a discount if they leave a review on your page. This could be offered as an incentive for leaving a review within 30 days of purchase or as part of an ongoing promotion where all new customers can receive this incentive if they leave at least one review within 90 days of purchase.
Choose the correct review platform for your business
Once you've decided to get more reviews, choosing a review platform relevant to your business is important. For example, Yelp will be better than TripAdvisor or Google Reviews if you have a restaurant. On the other hand, if your business is based on selling clothes online through Amazon or Etsy, then using one of those platforms would be more effective.
Once you've chosen a review platform, it's important to make sure that your business is set up correctly. You should ensure that your listing is complete and accurate and that your website is mobile-friendly so customers can easily leave reviews on their phones.
Give them a reason to leave a review
Now that you've got their attention, it's time to ask them for a review. Make sure you give them a reason why they should do this. Here are some ideas:
Send them a handwritten thank-you note with a coupon or discount code in it.
Offer an incentive like an extra product or service if they leave a review by a certain date (like 5% off if they leave their review within the next 24 hours).
Ask for feedback on how to improve their experience with your company so it can be even better next time.
Ask your customers via email
To get more Google reviews, you could email your customers politely, asking them to write about their experience.
One more great way to get more reviews for your business is by asking via phone calls. You could call up people who have bought from your store in the past and ask them if they would mind leaving a review on Google for your business.
Another alternative is that you could send text messages with links that direct people directly onto Google, where they can leave feedback about their experience at your business.
Conclusion
As you can see, there are many ways to get more reviews for your business. It all comes down to finding the right strategy for your business and then executing it.
After all, it's not about how many reviews you have (although that's nice); it's about how well they represent what customers think of your products or services.