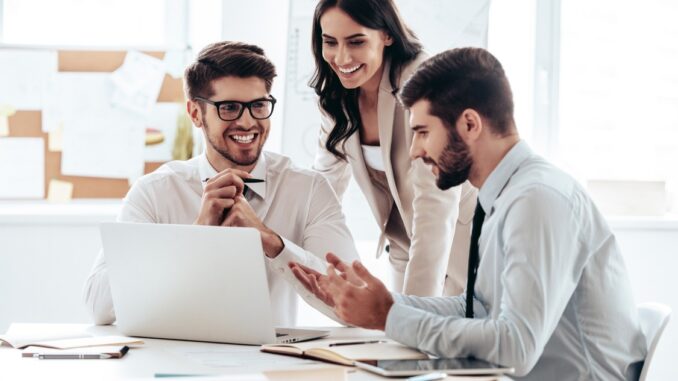 There are various roles and functions in procurement and supply chain management. The function of these roles is to ensure that the company is compliant with industry rules, regulations, and standards, that the processes and procedures are sustainable, and that the company spends on its budget efficiently.
Infographic Created By Corcentric, Supporting Your Business Goals With
Managed Accounts Receivable
Focus areas in procurement and supply chain management
The following are focus areas of procurement and supply chain operations of a business:
Operations and logistics
This role deals with the flow of products from supplier to customer. It focuses on the structures, processes, and systems used to coordinate the flow of products. It is critical to the larger scope of this function. Especially on a global scale. They ensure that goods are delivered in good order and on time.
Policy management
Policies and procedures must meet local and international standards. This task is to verify that these policies are up to date and followed by the staff of this department.
Buyer
Buyers are concerned with the acquisition of goods and services that the company needs. Buyers also ensure that suppliers adhere to company policies. Buyers focus on purchasing high quality goods and/or services at reasonable prices.
Merchandising
A supply chain employee may be involved in merchandising the company's products. He makes sure that the product is packaged, works on the design and description of the product. Merchandisers make sure that the product gets on the market.
Supplier relations
Building sound relations with suppliers is key. This plays a very important role in supply chain management. The key is to ensure that suppliers are delivering on price and product. Better relations with suppliers means that there are opportunities to negotiate better deals and bring more profit to the company.
A clear understanding of the business goals and objectives
Having a clear understanding of what it is that the business aims to achieve and what the business objectives are is key in supply chain management and procurement. It is a targeted approach to deliver on business needs in order for the company to thrive in its operations. Professionals must understand how their role fits in with the overall objectives of the organization.
Supply chain and procurement recruiting is concerned with placing individuals with an in-depth understanding of these focus areas. These employees are able to deliver and meet the needs of the organization with a grounded understanding of their own role within the company.