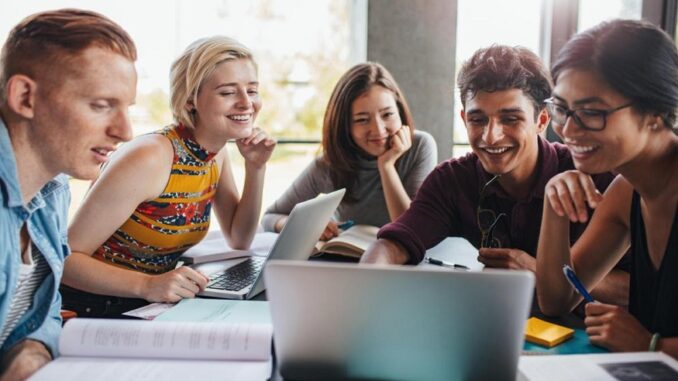 University is an exciting journey of everyone's life where one gets to learn academic and life lessons, both. The lesson that life must teach you remains a mystery, but the challenges that academics throw at you can be controlled and efficiently managed by installing some useful software and apps like PDF editor into your personal computer.
Some of the best apps and software that can help university students lead a simplified life are:
Microsoft Office
Microsoft Office is a great product from Microsoft Corporation that is available for free. The Microsoft Office for students provides three important applications that are MS Word, MS Excel, and MS PowerPoint. Students use these applications every now and then for various purposes.
MS Word can be used for writing documents and research papers, while MS PowerPoint is used to make presentations for classes and studies. MS Excel is an excellent application that is used for keeping track of data and measuring accounts problems.
Google Workspace
Google Workspace is an excellently curated platform that has a number of applications that can be used for diversified purposes. All these applications are free to use and can be accessed after creating a Google account. These applications have been curated keeping in mind the small businesses and students.
The most used and significant application of Google Workspace is its Google Docs, Google Sheets, Google Calendar, Google Meet, Gmail, Google Classroom, etc. All of these applications can make a student's life easy and safe as the cloud system stores everything for eternity.
Online Converter
Students need to submit several assignments in either word file or PDF files. In such cases, one can use an online PDF to word converter website that is efficient and fast to carry out the task. One can use several online software to edit PDF files and customize their assignments.
There are several multimedia compression software that is helpful in converting images, compressing videos, audios, and images, etc. A multimedia compressor should also be on the list of purposeful software.
Grammarly
Grammarly is an excellent software that is available online as a chrome extension and individual software. The software helps one to keep a check on grammar, spelling, plagiarism, and other writing issues. This is a software that must be known to all students from an early age so that all assignments are nicely done without any mistakes.
Grammarly can also be used by enterprises and large businesses that deal with content. It is extensively used by freelancers for creating mistakes free content.
Adobe Cloud Creation
Adobe Cloud Creation is a software that consists of several other softwares that are mainly used for creative purposes. The most used Adobe software is Adobe Premiere Pro, Adobe Photoshop, Adobe Illustrator, Adobe Indesign, Adobe Lightroom, etc.
All of these software can be purchased as per requirements and can also be used for free. The software is effective and very important to level up your skills in the CV. Minor knowledge of these tools helps one to succeed in several tasks related to multimedia processing.