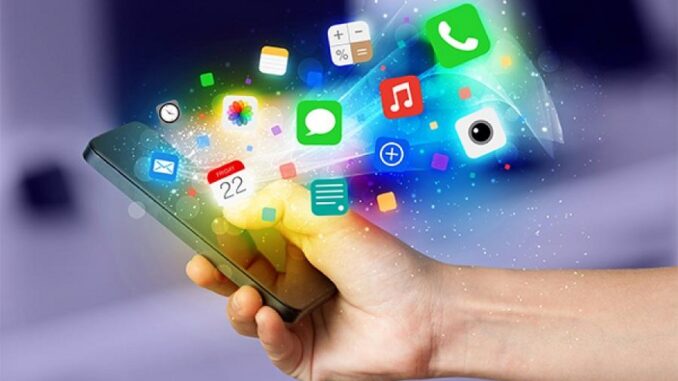 The mobile advertising industry is unpredictable. Not only is it still in its formative years, but trends are changing at an alarming rate. What was an effective avenue to explore just a couple of years ago might only capture a fraction of the audience it did in the past.
Due to this, it's essential you stay up-to-date with the latest trends. As it is almost impossible to back a single trend as the 'next big thing' in marketing, below are numerous paths you should keep your eyes on for your mobile advertising campaign.
The TikTok revolution
The latest big addition to the social media ranks, TikTok, has revolutionized one particular form of advertising: short form video. Its entire identity is to fire short snippets of video at viewers, a constant barrage of clips that keep people engaged and watching. The platform is also known for having a young core audience among its billion active users, which means TikTok is a suitable advertising avenue for companies marketing towards Gen Zs.
Of course, the nature of short form video does have an impact – both positive and negative – on advertising. Without a creative mobile advertising plan in place, your videos are unlikely to make an impact on your customers, and impact is everything, so you can not afford to let this slide.
Okay, mobile commerce is not new. A lot of people have bought products or services directly through their smartphones. However, this is a trend that has experienced significant growth in the last couple of years – and this growth is expected to continue.
With the habit of mobile shopping firmly ingrained into society, it's vital you cater to this by supplying a seamless, targeted mobile shopping experience. To achieve a smooth shopping experience, one of the best tactics is to utilize shoppable advertising formats.
With shoppable advertising formats, you effectively combine advertising with the buying process. First, capture your potential customer's attention with a high-impact creative. Once they click on it, they're taken to a one-page checkout which makes the buying experience an effortless one. This streamlined purchasing path, where ads become shoppable, has proven results – and it's an element more and more businesses will be implementing in the future.
Personalization is key
Ask any modern mobile advertising company the most important aspect of ads these days, and they will all inevitably say the same one-word answer: personalization.
To craft rich media advertising that is effective, you need to cater to your audience. Think about it: the standard mobile user is likely to see hundreds of ads in a single day. They're bombarded by promotional content, and the only real way their attention is captured is via ads that personally speak to them.
For personalized content to become a reality, data is required. That's obvious. When you analyze user behavior and data, you can learn a heck of a lot about your customers – especially in terms of what they prefer. This includes the type of CTAs, messages, and content that will stimulate their senses.
Video content is (still) a big deal
The video content trend is never going to disappear. In fact, it only continues to grow at a swift pace. Statistics suggest that, by 2025, 76% of all mobile traffic will be people watching videos.
There are various reasons why this is the case. Yet when matched up against other content, video stands out as it's incredibly engaging. Not only does it grab the attention of people, but it also retains their interest and keeps them watching. The result of this: it is imperative that video advertising is utilized.
Let's say video in a native viewing environment, there are various steps you have to follow. First of all, the video needs to be professionally produced, so you require the right equipment – from lighting to editing software – to match the high-quality level users expect. Video ads should also begin strong, remain short, and be relevant to your audience.
The power of influencer marketing
Even if you find influencers annoying, there's no doubting how impactful they can be for a business. By having a popular influencer promote your brand, your products or services can be seen instantly by a large audience. Of course, benefits can only be gained if you pick the right influencer for your business.
To do this, you first need to select an influencer that is relevant to your target market. They also need to be authentic with their message. As for current and future trends, businesses are shifting their attention from major influencers, opting to go with micro and nano influencers. While their audiences are smaller, higher engagement rates are gained because their followers have deeper, more personal relationships with them.