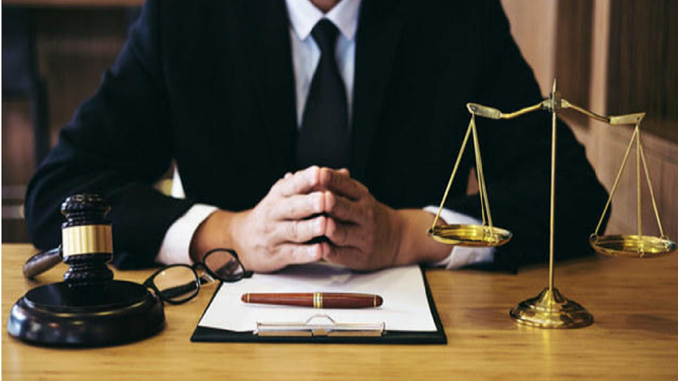 We can all agree that getting a law degree is not a cheap endeavor, meaning you should spare approximately $150,000 depending on your school. Paying for it can be problematic, so you should consider financing methods that will help you out with the process.
You can choose a wide array of financial aids available apart from school loans available on the market. The main goal is to determine the best course of action before making up your mind.
The best way to understand how to pay for law school is by staying with us for more information. Let us start from the beginning.
1.Grants and Scholarships
You can rest assured when it comes to grants and scholarshipsbecause you do not have to repay them afterward. Of course, you must qualify to get them, which is not as simple as it seems.
Everything depends on the schools you wish to apply to and the LSAT score you achieved beforehand. At the same time, some schools will offer grants to people with diverse backgrounds, including LGBTQ students and racial minorities; you should check everything out before applying.
On the other hand, private scholarships from bar associations, law firms, and community organizations are available for people that wish to study a specific type of law, which is essential to remember. We recommend checking out the school's financial aid office for additional info.
2.Get Part-Time Job
You can get a part-time job, which will help you obtain federal work-study. Still, you cannot use it for upfront tuition expenses but ongoing fees. When you get a work-study job, you can pay living expenses without entering debt, especially if you can balance studying and your career.
Since law schools require plenty of focus, first-year students cannot obtain work-study jobs. However, if you are a second or third-year student, you can take advantage of 20 hours a week of employment. Remember that it is not available at every school, which is an essential consideration.
You should check out with your employer whether you can get a tuition assistance program that will help you reduce your education expenses. We recommend you to click here to learn more about getting to a law school.
3.Military Financial Aid
Another way to obtain the amount based on your preferences is through the military,depending on whether you finished service or if you are on active duty:
Finished Service –
It is important to remember that law schools fall under a Yellow Ribbon Program, meaning they can offer extra money to veterans and their children. You can check out the Department of Veteran Affairs to determine whether a particular school contributes, anessential factor to remember.
Active Duty –
Suppose you are still on active duty. In that case, they can accept you through the Funded Legal Education Program. As a participant, you can serve years as a military attorney, while you will receive funds for living expenses and tuition based on your preferences.
4.Student Loans
Finally, you can choose a student loan to handle law school's entire or portion expenses. Of course, you can choose between private and federal options available on the market. Remember that law graduates owe at least $145 thousand based on the statistics, meaning you should think about each step along the way before making up your mind.
We recommend you to check out a direct federal loan because they come with lower interest rates than other options you can find on the market. At the same time, they can borrow up to twenty thousand dollars per year and no more than $138 thousand overall for both unsubsidized and subsidized loans.
Advantages of Student Loans
Lower Fees and Rates
– Federal student loans come with lower interest rates than private ones mentioned above. At the same time, interest rates are fixed, meaning they will stay the same for the entire term. On the other hand, private loans come with adjustable rates, meaning they will increase/decrease depending on the Federal Reserve interest rate benchmark. It is way better to choose fixed than flexible options because you can create a thorough financial plan.
Lack of Credit History and Rating –
Obtaining private loans requires an excellent credit history, which indicates that you will repay them on time. Since most undergraduates come with lack of credit history and scores, it is challenging to apply for it. On the other hand, federal loans are available to any undergraduate. That is why you should take advantage of it by checking out FAFSA or Free Application for Federal Student Aid. They will check out your score to determine the interest rate percentage.
Check out this guide: https://www.wikihow.com/Obtain-a-Law-Degree to learn how to obtain a law degree.
Avoid Co-Signer –
College students and high school seniors without credit scores and histories can qualify for private loans by finding a co-signer. In most cases, a co-signer is a parent or adult who wants to agree to pay the entire balance if you cannot do it in the future. That way, you place responsibility on a co-signer, which is essential to remember beforehand.