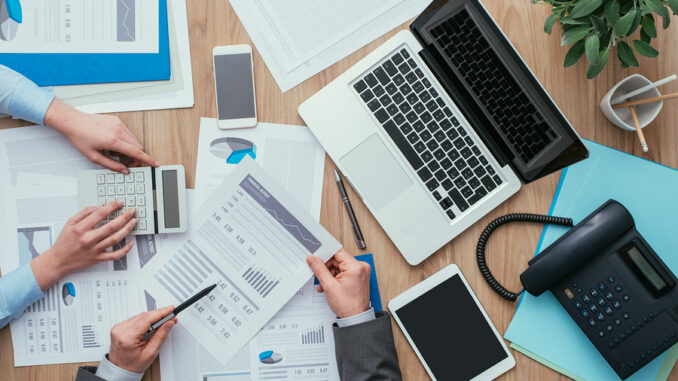 The essence of bookkeeping is guaranteeing that a company's income and expenses are supported with receipts. It's the groundwork for all other components of financial management. But the processes involved have lots of intricacies. Only an individual with specialised skills can accurately do your financial books.
If the staff in your team is having difficulties in organising your books and updating them real-time, then it's now ripe for you to find the right expert. That said, if finance isn't your strength, might as well start looking for an external vendor that can provide bookkeeper outsourcing services.
How Do You Outsource Bookkeeping Tasks?
In order to make bookkeeping effective, keep in mind these three steps:
Set up a bookkeeping system – Check if your third-party company has an established system, if they're using the right licensed software, if they have the right expert to handle your finances and above all, if there's a clear and comprehensive contract to sign. If possible, ask for a demo to show how knowledgeable the professional is on a specific platform.
Manage finances – Financial management refers to all the money movements within your business. To make it sound, your bookkeeper should be able to monitor all incomes and expenditures with extreme precision.
Do financial report and analysis – Your bookkeeper is expected to submit all the required reports in their respective time frame. Let the forecasting part be a mutual effort between your company and the outsourced partner.
Once you found the right outsourcing partner, it's important for you to know if they're really knowledgeable on the four basic books that you want organised:
General Journal
General Ledger
Cash Receipt Journal
Cash Disbursement Journal
Equally important, is that they can be relied upon to accomplish and submit the three major financial reports on time:
Income Statement
Cash Flow Statement
Balance Sheet
Now, before all those above are completed, there's also a plethora of activities that need to be done and be included in your discussion with your outsourced bookkeeper. For instance, what are the bookkeeping tasks to be delegated and when should each task be completed. This way, you can be assured that everything's up-to-date and that there will be no more delayed payments, as in bill or tax payments, and so on.
What to Expect from Your Outsourced Bookkeeper
During the discussion with your outsourcing partner, it's good to lay out all your expectations so that at the end of every reporting period you're able to check if all those expectations are met.
Record all the day-to-day transactions and post them to their respective accounts
Process payments, if any
Attend to daily banking activities
Complete various financial reports, among them, the daily cash position report
Reconcile those reports for example, bank statements
In between, there are still many more related activities the bookkeeper is expected to perform. And you have to lay them out, too.
By and large, outsourcing your business' bookkeeping functions can make things a lot easier and most importantly, it can give you peace of mind, too. Imagine if you still have to concern yourself with matters like classifying transactions, posting them in the journals, doing the trial balance which in the end remains unbalanced, adjusting entries that seems confusing, producing financial statements that could be erroneous and most of all, how to close the books because even if one single item isn't balanced, such books will never be closed.